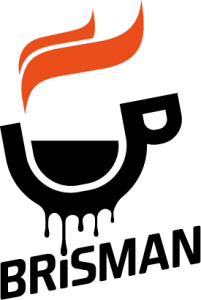 Brisman Kawowy Bar to miejsce specjalizujące się w kawie i wszystkim co z nią związane.
Bandzie kawowych oszołomów o sporych osiągnięciach w dziedzinie kawy, przewodzi Mateusz Gaca – kawowy pirat.
W naszej regularnej ofercie znajdziecie: wszelakie kawowe napitki, fikuśne ciasta i ciastka, kawy ziarniste i akcesoria do parzenia kawy.
Brisman Kawowy Bar to nie tylko miejsce gdzie możesz wypić różne kawowe frykasy i posiedzieć ze znajomymi.
To również centrum warsztatowo–szkoleniowe, z którego każdy może korzystać.
Wpadnij do naszej Brismańskiej bazy na Mickiewicza 20 i sam doświadcz kawowych uciech których żadne słowa nie są w stanie opisać.
Aaaaaaaarrrrgh!!!